Enclosures Built for ALL Projector Sizes
All sizes of projectors are catered for when it comes to bespoke projector housings.
Just look below at the tiny (but powerful and standard office projector) sitting on top of the huge enclosure. This was one of many that were manufactured to order for one the world's best-known theme parks.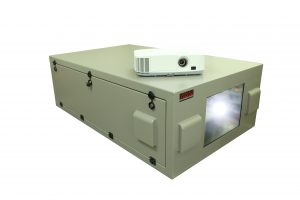 On the other hand, we also build very small outdoor enclosures, for specialised applications where space is limited.